Were you ever a fan of
Domino
{magazine}? I was a huge fan of the magazine and was so upset when they stopped publication back in early 2009. Darn economy! But in April 2012 after a three year hiatus, Domino came out with a special edition called Quick Fixes. I was a fan again! Did you miss it? You can still get the digital edition. To download it onto your iPAD, Kindle Fire or Nook Tablet go
here
and click on the appropriate link.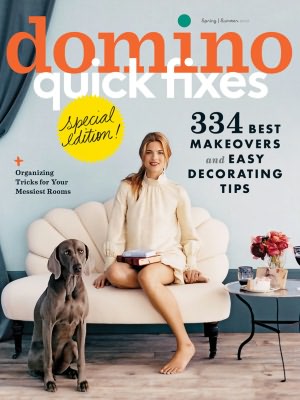 Do you follow Domino Magazine on Facebook? I do. If you don't go
here
and LIKE them. That's how I found out that they were releasing yet another special edition issue. Woohoo! The Domino Best Rooms special edition is NOW available in newsstands nationwide. Make sure to pick up your copy!
Putting this on my to-do list. Hope you all had a great Labor Day Weekend!
-images via
1
|
2